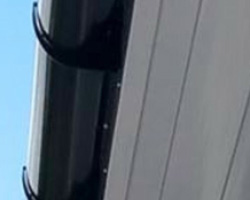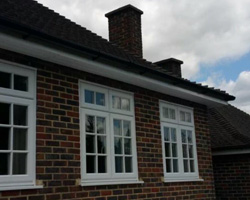 Soffits – covering up your eaves with your choice of colour and style of soffit will improve the aesthetic appeal and ventilation of your roof. A soffits purpose is to aid in the correct ventilation and hide those rafters.
Guttering – Gutters collect rain water that is falling from your roof and channel it away from your houses' foundation. Our specialists can provide you with the information needed to make an informed decision regarding the amount and type of guttering you will need for your home.
UPVC Fascia – Fascia's serve multiple functions on any house. Not only do they support the bottom row of tiles on your roof, but they also hold up any guttering and provides a neat trim to your house. UPVC Fascia's will not rot and require very little maintenance. They are the better, more durable choice.